Anti-Fatigue Mats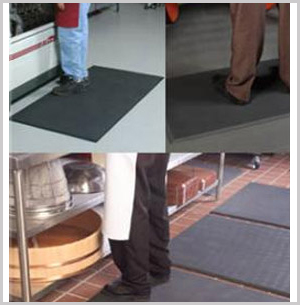 Ortho Mats
Number 1 rated pad on the market
Anti-Fatigue Solution, Antimicrobial Matting NFS Tested and Approved
Impervious to acids, chemicals, petroleum products, animal or vegetable fats.
No more back, foot, knee pain
From Standing
2 year full warranty
3-8 year life. All pads are 3/4 inch think
Our mats our 1/5 the weight of a normal mat of the equivalent size.
Also in an anti-static mat
Anti-fatigue Ortho Mats 20 x 24 x 3/4 Price: $40.00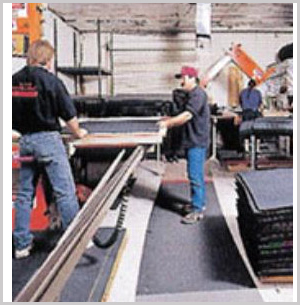 Help Reduce slips and falls reduction of strains, pains and workers compensation claims related to prolonged standing
Non Slip
Non Staining
Easy to Clean
Light weight
Black or Gray
3" Yellow safety Strip add on
Custom Logos
100% Satisfaction try it for 30 days if not 100% satisfied return for a full refund. Great Application for:
Registration Desk
Service / Information Desk
Bell Stand
Cashiers Cage
Money Vault
Table Games
Gift Shop, Coffee Shop etc
Snack Bar, Bakeries
Bar Areas, Cook Lines
Food Preparation
Maintenance Rooms
Security Stations
Exercise Rooms
Meat Processing
Cold Storage, Wine
Rooms
Labs
Assembly lines
Kitchen / Bathroom areas
Works in wet or dry areas. Beveled on all sides for easy cart traffic and added safety.