Staying A Step Ahead Of Germs With Toilet Seat Wipes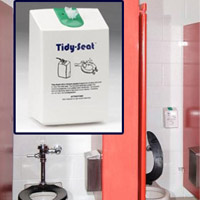 Do you ever venture into public rest rooms only to fight with toilet paper as you try to line the seat? Either that or you may end up having to take a piece of dry toilet paper to try and clean up some of the nasty mess that another user left behind. No matter what the situation may be, the bathroom is the absolute last place that you want to be messing around with germs.
Toilet seat wipes could be a great solution to some of the issues that you may happen to have with germs when you are in a public restroom facility. Just imagine how nice it can be to arm yourself with a handful of strong disinfectant when you need to use a public stall! These are incredible wipes that not only have tons of proper disinfecting power, but they are also quite easy to use, fresh smelling and completely biodegradable, which means that they will not be a menace to your septic system.
As a business owner, it is the little things that can make your customers and employees happy. When you make the steps to have such toilet seat wipes on hand, you are pretty much guaranteed to see a rise in the level of happiness that all of your customers and employees share. By helping to cut down on germs, you are then greatly reducing the amount of sickness that can be passed around your place of business. In addition to that, the word of mouth will travel quickly that you have the health and comfort of all of your patrons in mind.